Our Story
When asked why he set out on his own in 2015, Kingpin founder Stephen Bertram replied "Because I don't play well with others and I hate being told what to do. My boss at the time told me that I have zero tolerance for bullshit. I asked him how much bullshit he thought I should tolerate? I can't remember his reply, but he was right, so I left!" Not just wanting to be independent, but inspire independence in others as well, he started developing the Kingpin grooming line. Stephen can still be found a few blocks from where he started, cutting hair side by side with his girlfriend Marielle and artfully crafting his grooming line .
ABOUT THE PRODUCT LINE
After more than a decade in the industry, founder Stephen Bertram grew tired of inferior products chock full of low grade ingredients yet at a premium cost. Where some may have found fault, Stephen saw opportunity and set to work. By combining well sourced quality ingredients and his affinity for history and tradition, Kingpin was born, and now strives to make it's mark as the new classic by way of setting a new standard. Our signature fragrance is the crown jewel of our line. This sacred scent was created by a master perfumer to pay homage to one of the most iconic men's fragrances of the early 1800's. Today it stands strong as a defining factor and cohesive keystone of our line. Stephen prides himself in being a one man show, from formulation, to production, to your door. This hands on approach and the use of the finest grade ingredients available, incorporating organics wherever possible, assure a quality that is unparalleled. Kingpin is also proud to boast the badge of a sulfate and paraben free company.
EXPLORE THE KINGPIN LINE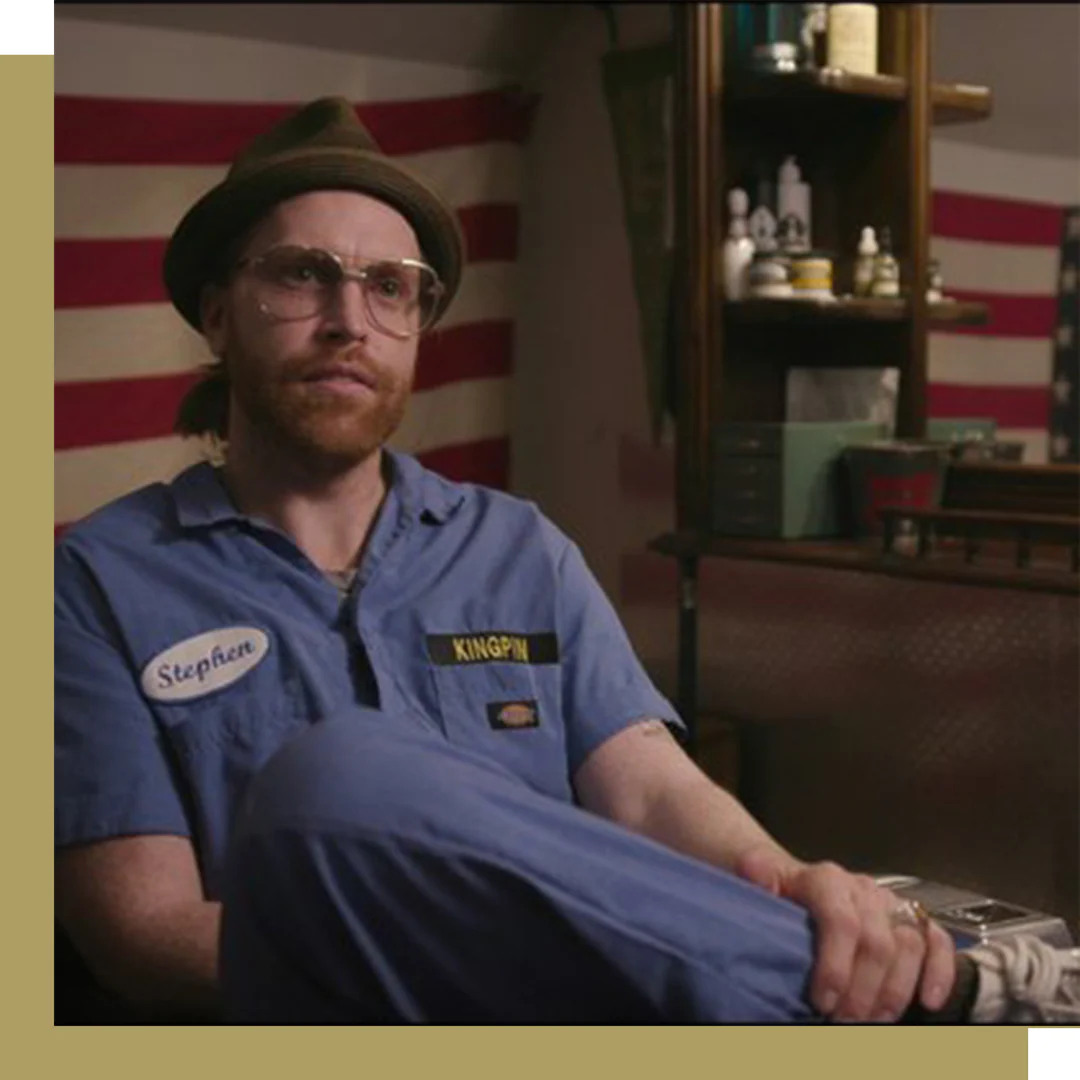 STEPHEN BERTRAM
On founding Kingpin founder Stephen Bertram says, "I've always wanted a career that would combine my passion for creativity, love of style and sense of independence. Founding Kingpin has given me this opportunity." Before founding Kingpin, Stephen spent the better part of a decade cutting his teeth in Philadelphia, PA along side some of the finest talent the City had to offer. Dividing his time between top salons downtown, and ethnic barbershops in the neighborhood, Stephen was hard at work perfecting the techniques he learned from both worlds. These early years in his career proved to be some of the most formative, allowing him to develop a truly unique and well balanced approach to his craft.

Since relocating to Nashville, TN in '09 Stephen has taken that same respect for tradition, desire for innovation, and an astute attention to detail, to create an artisan grooming line that he can truly call his own. When he is not busy formulating his latest tonic, he can be found practicing his first love on his faithful followers in a small workshop on the City's historic Music Row.
EXPLORE OUR COLLECTIONS